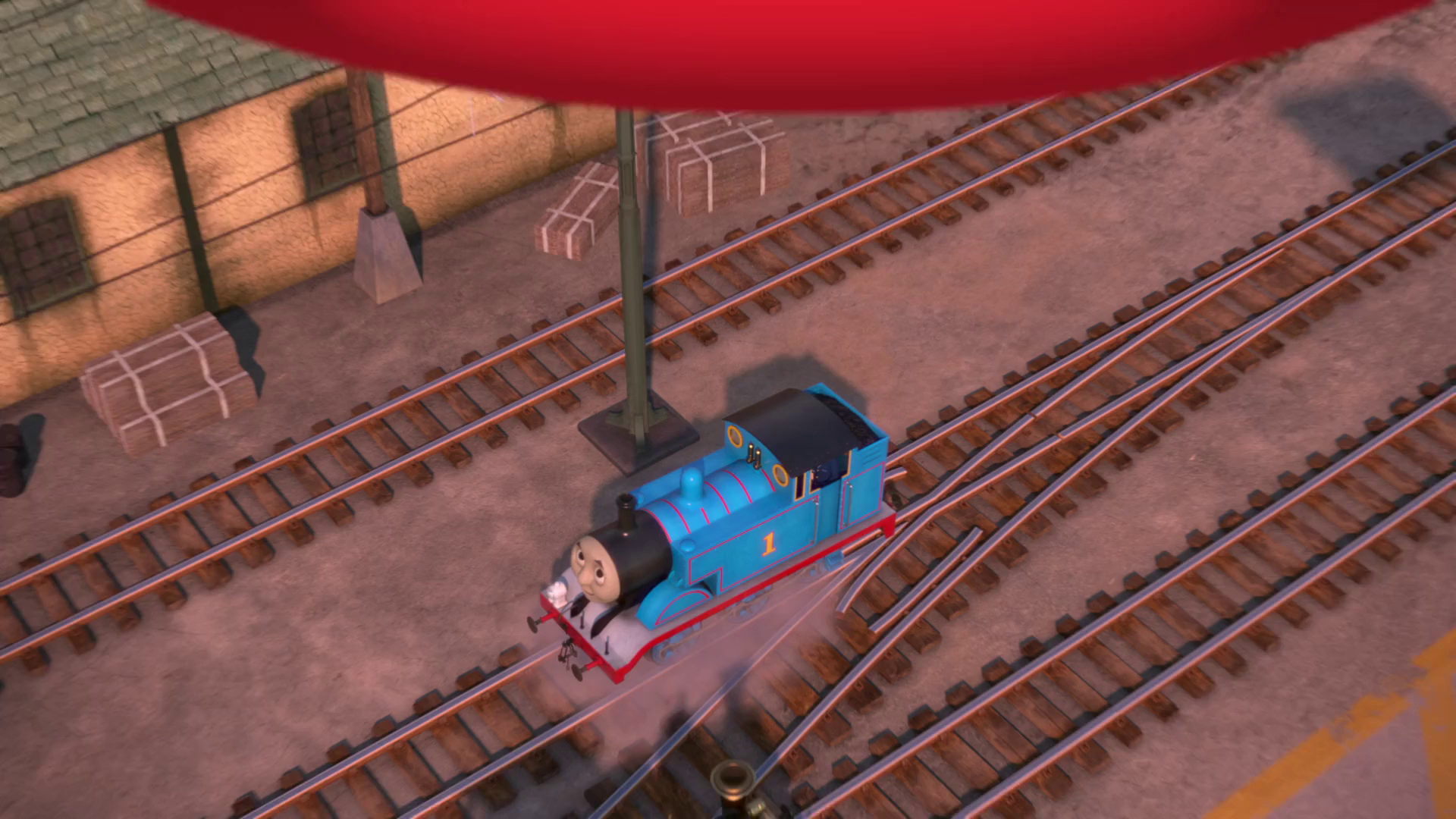 Season 23, Episode 2: Grudge Match
Written By Davey Moore
Directed By Dianna Basso
When Thomas The Tank Engine competed in the Shunting Competition at the Great Railway Show, one of his fellow competitors was Brazil's very own Raul-a feisty little tank engine who is eager and playful, but his competitive nature can often prove to be an annoyance in simple things like playing games...but ever since Thomas beat Raul at the Great Railway Show, Raul has longed to win against Thomas at something and it looks like his competitive nature may land him in deep waters. Let's go go go on a big world adventure to Brazil with Thomas and Raul as they engage in a friendly 'Grudge Match'!
GRUDGE MATCH:
Raul wants to beat Thomas in a game, but his competitive nature soon gets him into trouble
PROS:
'Raul Rides Again'-not only do we get a great reintroduction to Raul for those who don't remember him from 'The Great Race', but the flashback to when he and Thomas competed in the Shunting Challenge plays an integral part in the story for the episode since Raul has become so jealous of Thomas beating him at the Great Railway Show that he has longed for a chance to beat him ever since to the point where his competitive grudge almost lands him in deep waters just like Thomas almost was back in 'The Great Race' while learning about how winning isn't everything and that he would be happier to be friends with Thomas rather than rivals...it's also worth noting that while Thomas played an integral part in the story, it was mostly centered around Raul-having stories centered around the international characters is something that a lot of fans have wanted ever since the revamp started and they finally got their wish!

The animation-

even if they had to reuse a lot of assets from Sodor in order to create the railways of Brazil like they did for the 'Big World Big Adventures' movie such as Brendam Docks and the shunting yards, you can't deny that the team at Jam Filled still did an amazing job in capturing the beauty and spectacular views of Brazil from the rainforest and seaside to the mountainous palm tree filled landscapes especially during the sequences of Thomas and Raul racing back and forth from the docks...and regarding the scene of the engines as well as Cassia and Emerson playing volleyball together, depending on how you feel about realism being implemented into the current series with things like Emerson doing a twirling flip in the air!

The fantasy sequences-

with this now being one of the major selling points for the series, this sequence of Raul imagining how great he is at games really plays into his grudge fueled desire to beat Thomas in a game after losing at the Great Railway Show from winning a giant trophy on a flatbed to being lifted up by Cassia and put on a pedestal for everyone to see and cheer for him...only to be hilariously woken up from his delusional fantasy by the very engine he lost against, also I could've sworn I heard a reference to heavyweight boxer champion Muhammad Ali!
CONS:
Gabriela-now I won't deny that Gabriela does have a very interesting design based of Baroneza II and Monica Lopera does give a very kind and comforting performance, but it's just that she just randomly appears out of nowhere without being properly introduced first in an episode of her own...now I'm going off of the U.S. broadcasting schedule and I don't know for sure if this is the right order to view the episodes in, but hopefully we'll get our official introduction to Gabriela sometime within this season
Overall despite having an out of nowhere newbie appearing without a proper introduction, 'Grudge Match' managed to score a number of goals in being just as good if not better as a Brazilian themed episode of 'Thomas & Friends'. Getting to see Raul fleshed out more was so great to see and the sights of Brazil are still as beautiful as ever...for that, 'Grudge Match' earns a rating of a 9.5 out of 10
Grudge Match-9.5/10
SEASON 23 OVERALL RATING: 9.5/10