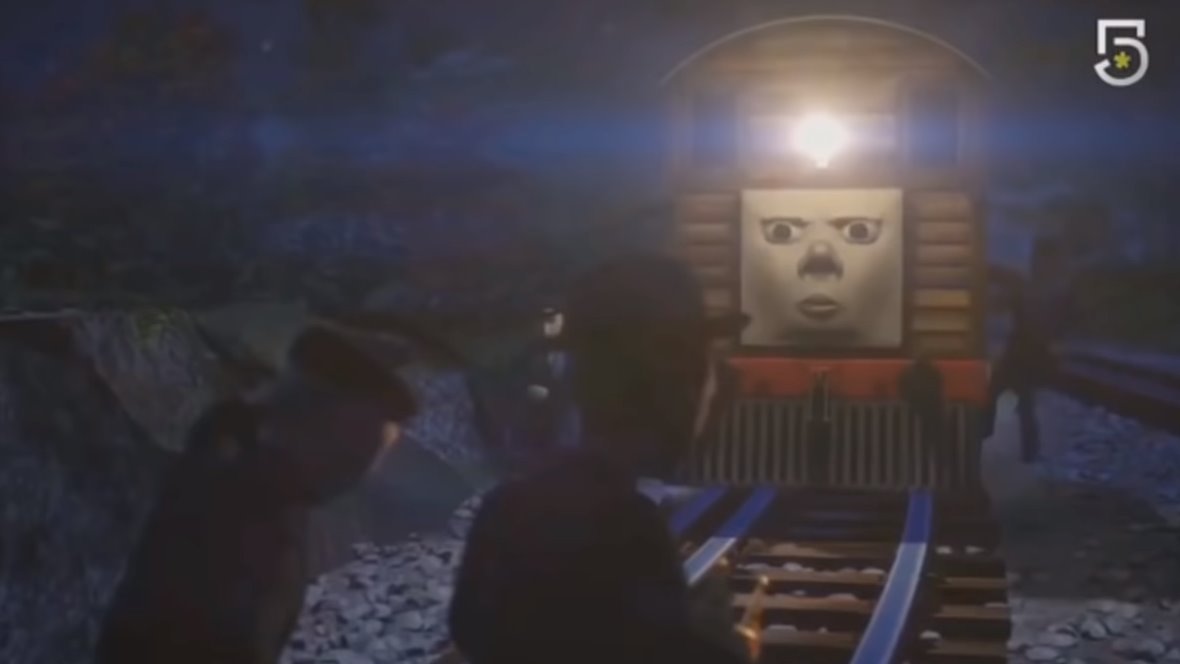 Season 23, Episode 10: Heart Of Gold
Written By Michael White
Directed By Dianna Basso
Toby may be an old steam tram, but he is also very wise and hardworking who knows how to run branch lines ever since he first came to Sodor to help his friend Thomas after an argument with a policeman. However, this doesn't stop people and other engines from ridiculing Toby about his age and how he isn't a proper engine which can make him temperamental at times...but when some thieves are planning on stealing King Godred's crown, can Toby show everyone how useful he is? Let's go go go on a big adventure with Toby, a tram engine with a 'Heart Of Gold'!
HEART OF GOLD:
Toby fills in for Stephen at Ulfstead Castle and stops a pair of thieves from stealing King Godred's crown.
PROS:
'Where In The World Is Thomas'-it's funny how the last time that we had an episode where Thomas never appeared on screen involved the Ulfstead Castle cast back in Season 21's "Runaway Engine" and now we have another Ulfstead Castle centered two seasons later since the new learning segments first premiered as part of the 'Big World Big Adventures' revamp in which Thomas doesn't appear on screen at all with the exception of Stephen being swapped out with Toby for this episode only...as much as I love Thomas as a character and I am aware that it is his show, it is so glad to see the show staff having some restraint as to how many times that he appears throughout the series while giving the other characters who inhabit the Island Of Sodor a chance to shine on screen. Like the song goes, 'he could be anywhere-anywhere in the world'...

Toby-while Stephen is away at the Steamworks, Toby is sent to Ulfstead Castle by the Earl Of Sodor to fill in where he is constantly the subject of people as well as Diesel ridiculing him for being too old and belonging in a museum while the Ulfstead Castle cast comfort and reassure him such as Glynn referencing his 'Coffee Pot' nickname until Toby finally gets to prove himself by chasing down thieves who stole King Godred's crown from Ulfstead Castle...while some would argue that this is Season 9's 'Toby Feels Left Out' all over again and while it was one of my favorite episodes from that season, I actually believe that 'Heart Of Gold' is what 'Toby Feels Left Out' wishes it could be-it's much more engaging, much more intense and much more fun! Toby may be old, but he still has lots of tomorrows ahead of him...and he will always be one of my favorites!

The fantasy sequences-

with this

now being one of the major selling points for the series,

this sequence triggered by the Ulfstead Castle tourists saying that Toby looks like a shed on wheels that would be useful for storing golf clubs after seeing a pump trolley was friggin' hilarious since it pokes fun at the inside joke of Toby being a garden shed on wheels while having fun with the concept of making Toby a miniature windmill on a miniature golf course who ends up swallowing a golfball and shooting it out of his funnel scoring a hole in one...being someone who has played mini golf ever since he was little, this fantasy got a really good laugh out of me! Well done, Jam Filled...well done
CONS:
---
Overall, 'Heart Of Gold' is a shining example of how Toby despite being old is a trustworthy engine who can always be counted on in times of need...an oldie but goldie, this is easily in my opinion the best Toby-centered episode in the entirety of the CGI series and for that earns a rating of a 10 out of 10.
SEASON 23 OVERALL RATING: 8.95/10